"Our winemaking is equal parts head, heart and hands."
Since 6 generations the Hasselbach Family is convinced by the uniqueness and the quality of their vineyard-sites. The emerging wines receive the maximum of freedom and time they need to develop into Ambassadors of their origin. In detail that means that the use of additives plays no role in the winemaking philosophy. Therefore the wines enjoy a long maceration time on the skins, a slow natural fermentation in oak and stainless steel, a long maceration time on the full lees and lots of patience. Less is sometimes more. This is the guideline for the winemaking philosophy.
Weniger ist manchmal mehr. Das ist der Leitsatz, wenn es um die Begleitung der Weine im Keller geht. 
Ältere Jahrgänge und Raritäten auf Anfrage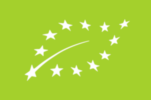 DE-ÖKO-039
Deutsche Landwirtschaft
gilt für alles als BIO

gekennzeichneten Weine